Products
One Gallon to Five Gallon Fillers in a Number of Designs to Meet Customer Requirements
Elmar custom designs and manufactures one to five gallon fillers for filling systems. We offer a variation of custom designs to fulfill our customer requirements. Features of our gallon filler machine technology include:
One to five gallon fillers designed to meet customer requirements
Motorized volume adjustment for instant volume change
Motorized height adjustment for instant height changeover
Water jacketed bowl for constant product temperature
Product catch basin
Variable speed mixer/agitator
Bowl cover
Lid dropper
Speeds up to 300 GPM
No-tools change parts
In house product testing
Leading the way with Parts & Service
Along with a parts department, Elmar offers exceptional service for each machine we custom design & build. Our technical service personnel are here to assist you from setup & installation to maintenance and service of your filler machine.
Learn More
Product Gallery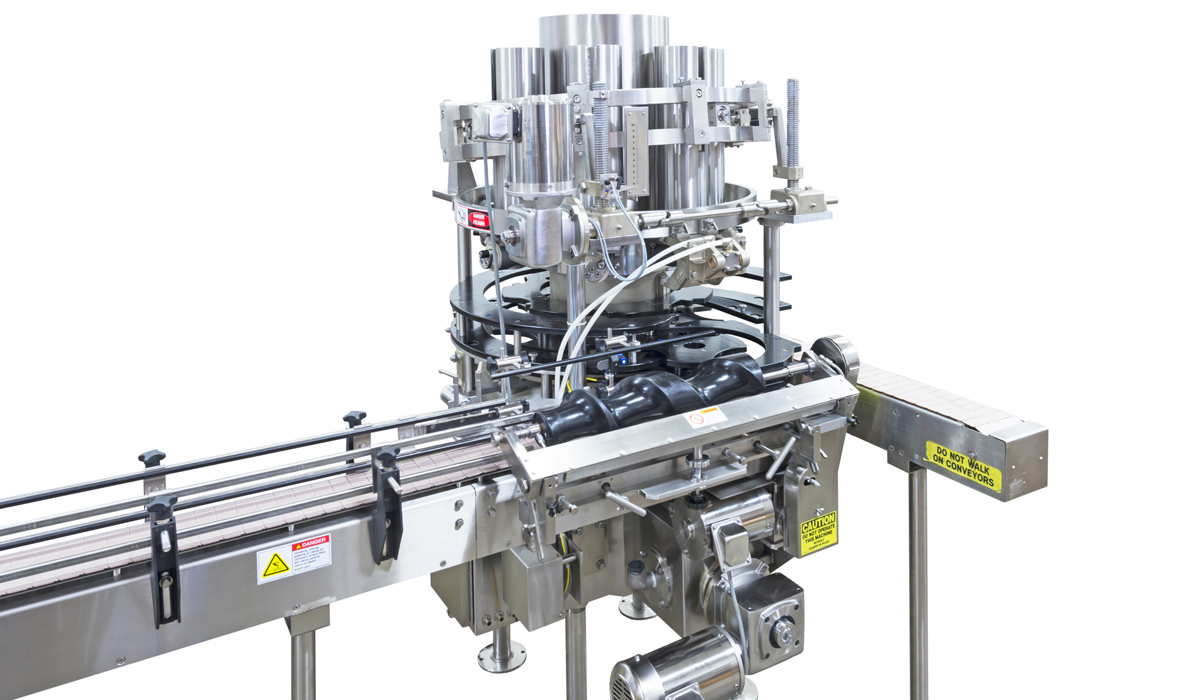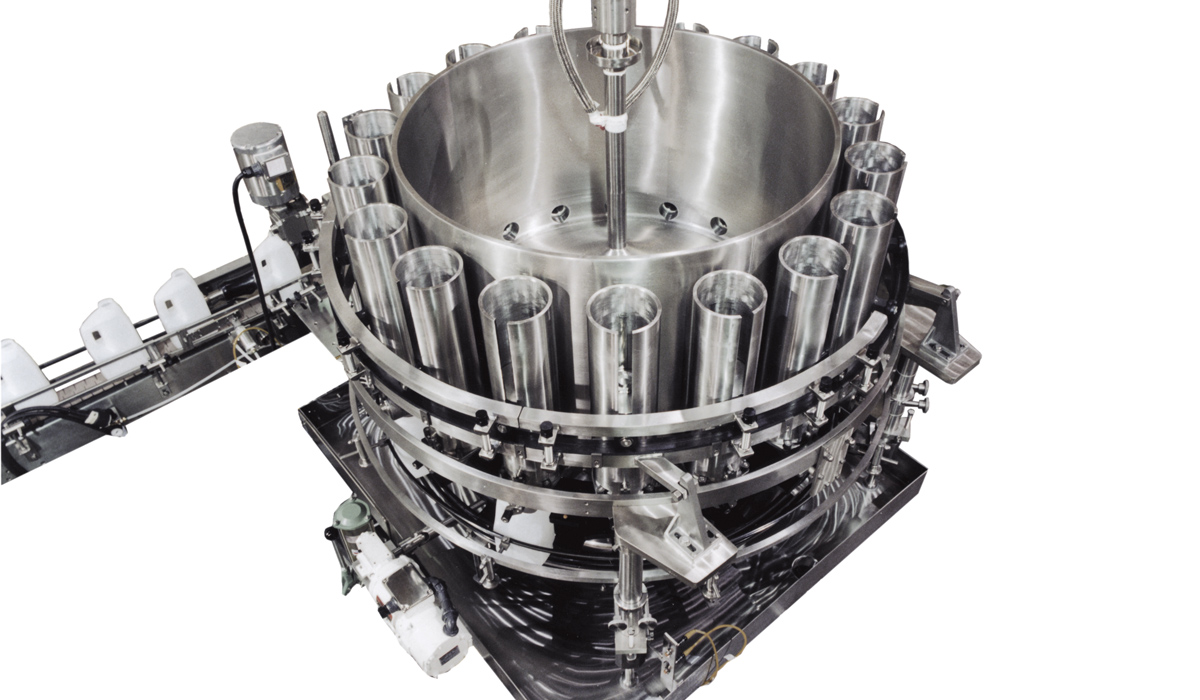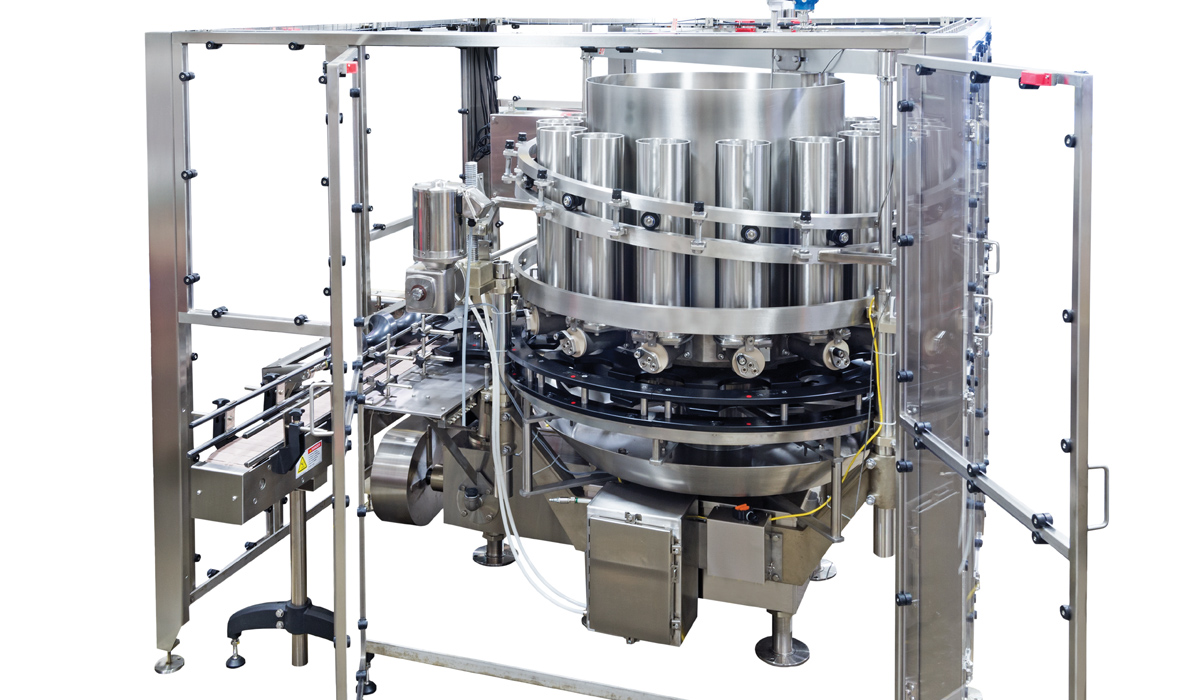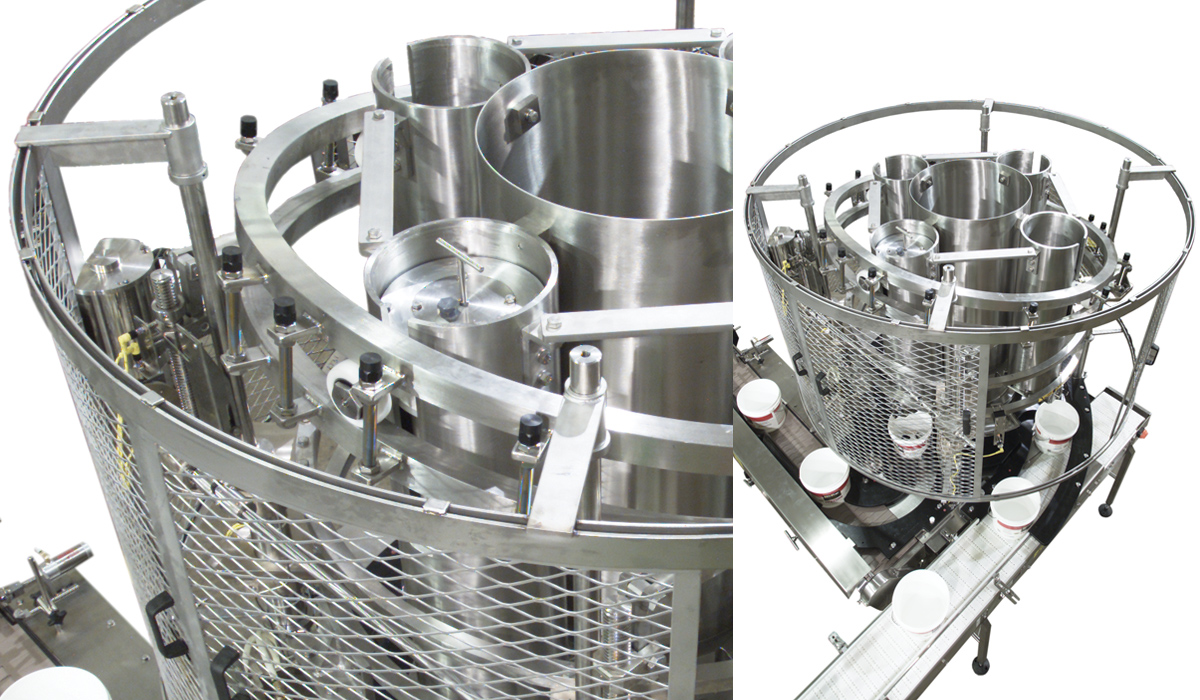 Gallon Filler Specifications
| Operational Data | Stations | Container Sizes | Fill Range (fl oz) | Filler Bow Capacity (gallons) | Horsepower Required | Aproximate Floor Area (sq ft) | Container Centers (in) |
| --- | --- | --- | --- | --- | --- | --- | --- |
| RPE-507G | 7 | 401-700 | 32-170 | 25 | 2 | 21 | 12.56 |
| RPE-509/18G | 9 | 401-700 | 32-170 | 208 | 3 | 45 | 20.94 |
| RPE-514G | 14 | 401-700 | 32-170 | 80 | 2 | 30 | 10.25 |
| RPE-518G | 18 | 401-700 | 32-170 | 208 | 3 | 45 | 10.472 |
| RPE-527G | 27 | 401-407 | 32-170 | 230 | 5 | 65 | 9.335 |
| RPE-536G | 36 | 401-700 | 32-170 | 250 | 5 | 140 | 8.00 |
RPE-507G
Number of Stations:
7
Container Sizes:
401-700
Fill Range (fl oz):
32-170
Filler Bow Capacity (gallons):
25
Horsepower Required:
2
Aproximate Floor Area (sq ft):
21
Container Centers (in):
12.56
RPE-509/18G
Number of Stations:
9
Container Sizes:
401-700
Fill Range (fl oz):
32-170
Filler Bow Capacity (gallons):
208
Horsepower Required:
3
Aproximate Floor Area (sq ft):
45
Container Centers (in):
20.94
RPE-514G
Number of Stations:
14
Container Sizes:
401-700
Fill Range (fl oz):
32-170
Filler Bow Capacity (gallons):
80
Horsepower Required:
2
Aproximate Floor Area (sq ft):
30
Container Centers (in):
10.25
RPE-518G
Number of Stations:
18
Container Sizes:
401-700
Fill Range (fl oz):
32-170
Filler Bow Capacity (gallons):
208
Horsepower Required:
3
Aproximate Floor Area (sq ft):
45
Container Centers (in):
10.472
RPE-527G
Number of Stations:
27
Container Sizes:
401-700
Fill Range (fl oz):
32-170
Filler Bow Capacity (gallons):
230
Horsepower Required:
5
Aproximate Floor Area (sq ft):
65
Container Centers (in):
9.335
RPE-536G
Number of Stations:
36
Container Sizes:
401-700
Fill Range (fl oz):
32-170
Filler Bow Capacity (gallons):
250
Horsepower Required:
5
Aproximate Floor Area (sq ft):
140
Container Centers (in):
8.000